illustration Assignment #4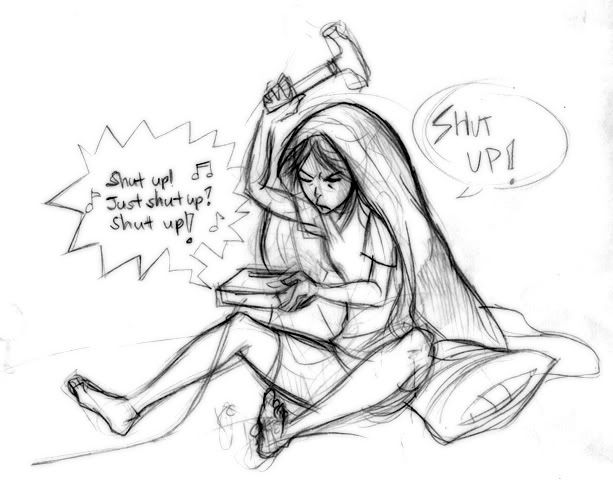 One of my least favourite thing to do during the day. Waking up!
Especially if you're ill or when you're radio alarm clock wakes you up by playing Black Eye Peas MOST annoying song ever: "Shut up Shut up"
I was very close to breaking my alarm clock that time. not kidding.
I don't know about you guys but I LOVE to sleep in. (something I really miss doing nowadays)
I am definitly not a morning person.